The Role of the Urology Department in Kidney and Urinary Tract Health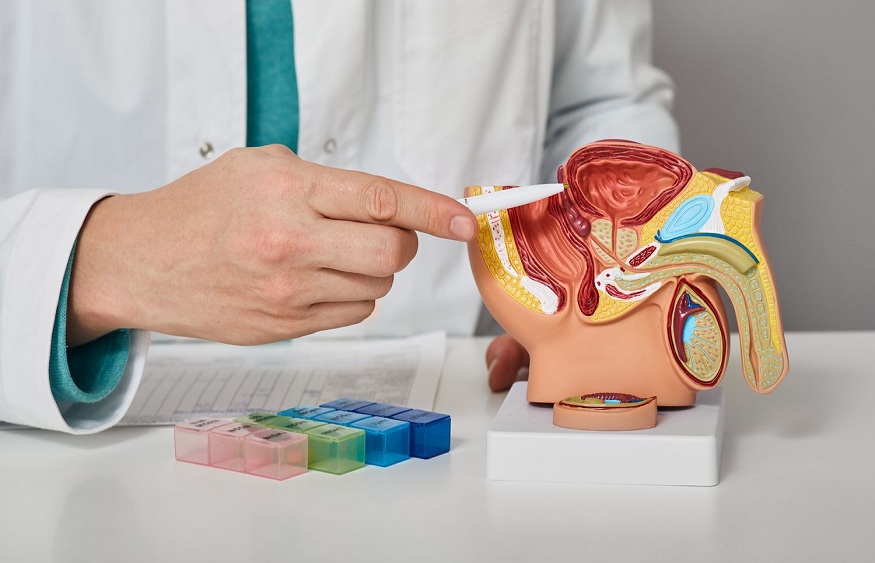 The kidneys and urinary tract play a vital role in maintaining the body's fluid balance, eliminating waste products, and regulating various essential functions. When issues arise within these systems, the urology department becomes a crucial source of specialized care and expertise. The urology department focuses on diagnosing and treating conditions affecting the urinary system in both men and women. In this blog post, we will explore the significant role of the urology department in promoting kidney and urinary tract health and how it contributes to patients' well-being.
Diagnosis and Treatment of Urological Conditions:
The urology department is responsible for diagnosing and treating a wide range of urological conditions. Urologists are specialized physicians who possess extensive knowledge of the urinary system, including the kidneys, bladder, ureters, and urethra. They use various diagnostic techniques such as imaging studies, laboratory tests, and endoscopic procedures to assess the health of these organs. Urologists can diagnose and manage conditions such as urinary tract infections, kidney stones, urinary incontinence, bladder and prostate cancers, and erectile dysfunction.
Kidney Stone Management:
Kidney stones are a common urological problem that can cause severe pain and discomfort. The urology department plays a crucial role in the management of kidney stones. Urologists utilize imaging techniques to identify the location and size of the stones. They may recommend non-invasive treatments such as medication and dietary modifications to help pass smaller stones naturally. For larger or more complex stones, urologists perform procedures like extracorporeal shock wave lithotripsy (ESWL), ureteroscopy, or percutaneous nephrolithotomy to break up or remove the stones, relieving symptoms and preventing complications.
Management of Urinary Incontinence:
Urinary incontinence, the involuntary leakage of urine, can significantly impact a person's quality of life. The urology department specializes in the evaluation and management of urinary incontinence. Urologists assess the underlying causes, which can range from weakened pelvic floor muscles to neurological disorders, and develop personalized treatment plans. These plans may include pelvic floor exercises, behavioral modifications, medications, or surgical interventions like slings or artificial urinary sphincters. By addressing the root cause of urinary incontinence, the urology department helps patients regain control and improve their quality of life.
Prostate Health and Cancer Management:
Prostate health is a significant aspect of urological care, particularly for men. The urology department provides comprehensive services related to prostate health and the management of prostate cancer. Urologists perform screenings and diagnostic tests, such as prostate-specific antigen (PSA) tests and digital rectal exams, to assess prostate health and detect any abnormalities. In cases of prostate cancer, urologists work closely with oncologists to determine the appropriate treatment plan, which may involve surgery, radiation therapy, hormone therapy, or active surveillance. Early detection and timely intervention offered by the urology department significantly contribute to improved outcomes for prostate cancer patients.
Pediatric Urology:
The urology department also caters to the specific urological needs of children. Pediatric urologists specialize in diagnosing and treating urological conditions in infants, children, and adolescents. They address issues such as congenital abnormalities, urinary tract infections, bedwetting, hypospadias, and undescended testes. The urology department collaborates with pediatricians and other specialists to ensure comprehensive care for young patients, promoting healthy development and addressing urological challenges that may arise during childhood.
Conclusion:
The urology department plays a critical role in maintaining kidney and urinary tract health. Through accurate diagnoses, advanced treatment options, and comprehensive care, urologists and the healthcare professionals in this department contribute significantly to patients' well-being. By addressing urological conditions, managing kidney stones, addressing urinary incontinence, managing prostate health, and providing specialized care for children, the urology department plays a vital role in ensuring optimal kidney and urinary tract function, improving quality of life, and promoting overall health and well-being.